Recent Posts
Archive
December 2020
November 2020
October 2020
August 2020
June 2020
Remembering Sudirman
With Merdeka Day around the corner (holi-yay!), one can't help linking this national day to the song Tanggal 31 Ogos ("The Date of 31 st of August") by the late iconic star Sudirman Arshad.
A gifted entertainer since young, Sudirman's career started after winning the Bintang RTM singing competition in 1976. His career-defining moment came after he was bestowed the "Asia's No. 1 Performer" title during the ''Asian Popular Music Awards'' competition held at London's Royal Albert Hall in 1989.
To understand the magnitude of his popularity, we have to go back to 1986, when I was still a child. Sudirman held an open-air concert on Chow Kit Road, the first time ever that a street concert drew a 100,000-strong crowd on a Monday night. It jammed the stretch of Jalan Tuanku Abdul Rahman, Jalan Raja Muda all the way to Jalan Raja Alang. Fans was seen not only on streets but on top of roofs and trees.
A Malaysian English tabloid, The Star, wrote that "Kuala Lumpur came to a standstill and it had nothing to do with the recession, but with one man, Malaysia's top entertainer, an electrifying performance and most memorable night". To this day, Sudirman's Jalan Chow Kit concert has not been replicated nor has a similar concert been organised in Malaysia.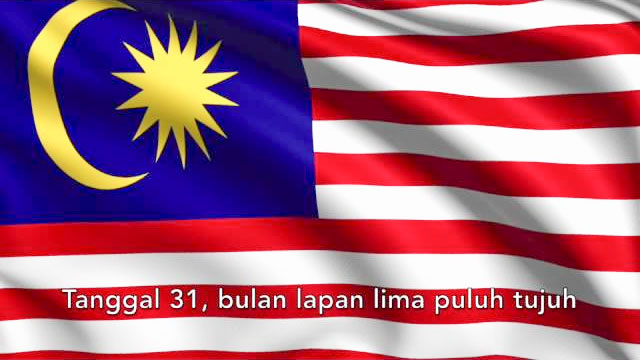 Sudirman's songs, particularly Tanggal 31 Ogos, in a way, captures that journey. Whenever we hear this catchy song, we are reminded of that sweet feeling of independence and share in Sudirman's patriotism, too.
The COVID-19 pandemic is an unprecedented challenge for everyone. During this tough time, we can look to Sudirman and our forefathers who fought for independence; let their spirit inspire us to soldier on. There is always light at the end of the tunnel. We too can overcome the challenges of our time. #KitaPastiMenang
As we celebrate Merdeka Day, let's take a moment to be grateful for our home, Malaysia. And don't forget to sing along to Tanggal 31 Ogos. I sure will!