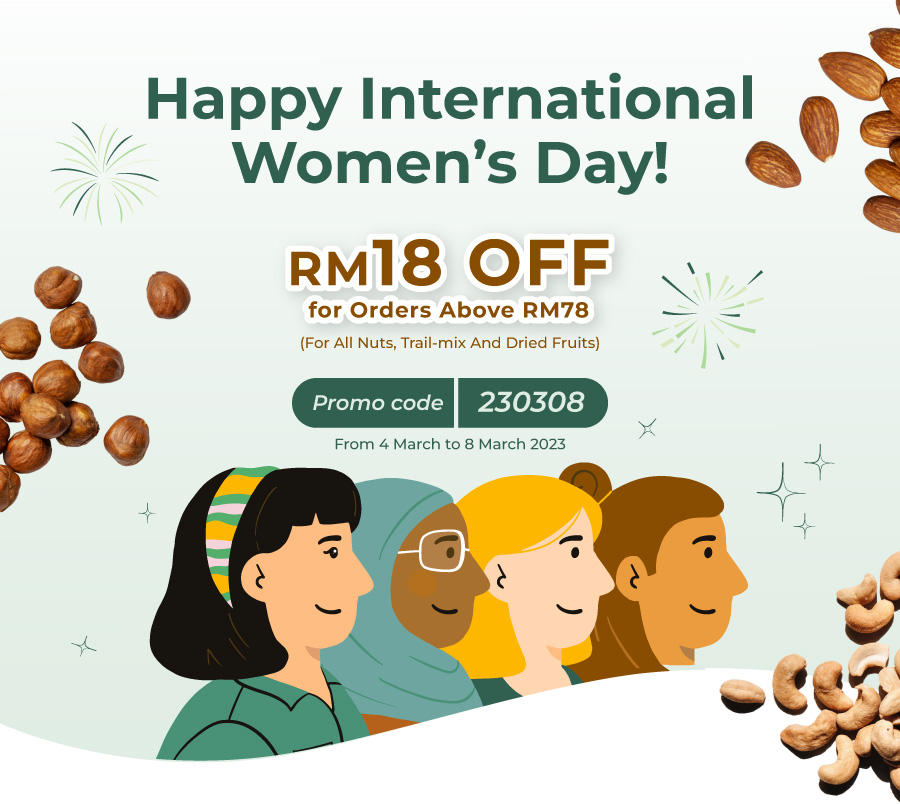 The era of digitalisation has enabled the sharing of many stories of capable and succesful women, allowing us to learn from and emulate them in their successes.

Our very own inspiring Malaysian leaders such as Datin Vivy Yusof, Hannah Yeoh and Tan Sri Dato' Seri Rafidah Aziz (her autobiography Rapid-Fire Rafidah is not something to be missed!), are but a few of the women who have positively impacted our lives.

There are even more ordinary women who equally inspire within their family and community circles. Without having careers or even being literate, their contributions to their family and communities continue to impact the generations after them. I would like to share the story of my beloved grandma.
Born in 1929 in Muar during the war era she received little education at a time when having enough food to eat was a luxury. She told us many times about swallowing a handful of kuaci and finding it hard to chew- she did not realise it was only the pith that was eaten and not the skin!  
Like many women of her generation, she married at the tender age of 15 and delivered her firstborn a year later, followed by five more children. It was a time of limited resources and by keeping frugal she raised 6 children all the while supporting her sister-in-law with 3 young children after her brother prematurely passed away.
Her motherly support to her children continued onto her grandchildren. Most of my siblings and I were taken care of by her from the day we were discharged from the labour room, as my parents were busy running a provision shop.
Growing up, I witnessed my grandmother's kindness and generosity. Always frugal with her own self, she shared what she saved or made generously with others. During the 80s when resources were still limited, most housewives could just afford 2kg of glutinous rice at a time. My grandmother would find ways to save up for 1 big sack (about 20kg) and the ingredients to make dumplings. With the help of my grandaunt, they would take one long month to make rounds of dumplings and distribute them among her family and friends, not just within Malacca but including those that lived all way down south to Singapore and up north in Penang.
Unfortunately she had a leg amputated in early 2009 due to diabetes. Being constrained to a wheel-chair did not deter her from continuing to give love. Every CNY, she wpuld continue making spring rolls and other goodies.

She passed away peacefully in her afternoon nap on the 3rd day of CNY, after receiving visitors from far and near. Her legacy lives on.

From my heart to yours, Happy International Women's Day.
Love,
Huay Ping
Founder of Origin Bulk Store